*** Please excuse our New Construction Woes ***
South Central Virginia Genealogical Society, Inc.
Our Purpose
The South Central Virginia Genealogical Society, Inc. started in 1999 with 5 members for the sole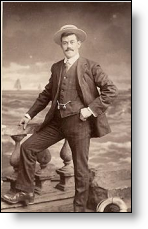 purpose of collecting and preserving genealogical data for future researchers. Our collection services 13 counties in South Central Virginia. We are a non-profit volunteer organization striving to collect, preserve and provide freely to the public. Membership fees are collected annually to help us cover expenses to accomplish our goal.
Serving the Counties of Amelia, Appomattox, Brunswick, Buckingham, Campbell, Charlotte, Cumberland, Halifax, Lunenburg, Mecklenburg, Nottoway, Pittsylvania and Prince Edward.
Upcoming Events
SOUTH CENTRAL VIRGINIA GENEALOGICAL SOCIETY MEETING
On Saturday, April 14, 2018, the South Central Virginia Genealogical Society meet at 1:30 p.m. in the Family History and Research room at the Charlotte County Public Library, 112 LeGrande Ave., Charlotte C.H., VA.
SCVGS member, Bob Card, will present this month's program entitled, "An Organizational System." While most genealogists may not see eye to eye on how to store their data and sources, they will certainly agree that they would rather spend time finding ancestors than filing papers. The challenge is to find a system that is easy to create and maintain and suits the personality and habits of the user. If you have yet to find "The Perfect System," don't despair….join us for this informative program that will help you get your research organized.
Please join us for this very interesting program. All meetings are free and open to the public.